Nokia E90 v2 smartphone is the real deal, but is it a good one?
Ok just in case you all needed to know if the revised Nokia E90 is the real deal with its nice cool flush keys and with your thoughts pondering over and over again, let us put you out of your thinking corner.
The guys over at Cellpassion noticed the, what is the so called Nokia E90 v2 showing itself in all its glory at the MWC last week, ok so apart from the revised keypad there happens to be a whole lot more to think about.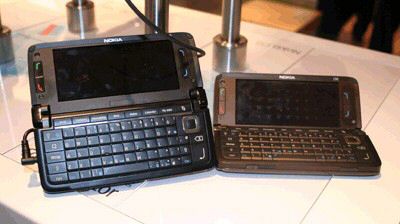 Well apparently Nokia are saying that the revised device will be in retail sections in the next few weeks, which is pretty good news when you think about it, we will keep you posted on dates etc.