Nokia 5310 on Pay As You Go plan release on Rogers for $99
Rogers are set on launching the Nokia 5310 on a pay as you go plan which will be good news for many of you. Oh yes all you Rogers music lovers will be pleased to see the PAYG Nokia 5310 XpressMusic.
The source below who are Mobileincanada have just reported this news of the upcoming release of this handset on Rogers and the good thing about all of this is that the Nokia 5310 mobile phone will only cost you a mere $99.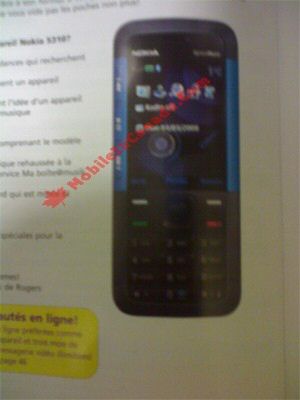 We are pretty sure there is a massive market for such a cheap and reasonable phone; we are not sure on when exactly this phone will hit the shelves.
Source — MobileInCanada.com