Mobile Phones gain Second Life!
Vollee's Second Life experience is bringing streaming mobile games service shrinks and reformats to suit the world of the mobile phone and their small screens along with mapping the keys on mobile handsets to commands in-world.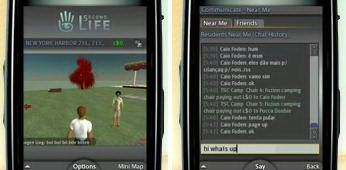 With Vollee's solution a mobile user with a 3G handset can explore Vollee's Second Life and communicate while interacting within the virtual world. Second Life mobile beta trials should begin in May, however if you wish you can pre-register as of today by visiting the Vollee website, and should you wish to read the complete release then follow the source.
Source — vollee.com