Nokia 3555 phone launched by T-Mobile on 17 March
Is anyone excited about the prospect of Nokia's 3555 handset becoming available on the 17th March? The Nokia clamshell device was recently approved by the FCC, and is a low-end 3G mobile phone. Not much else to say about the 3555 though, just another run-of-the-mill mobile that has Bluetooth, a VGA cam, microSD slot, and T-Mobiles myFaves support.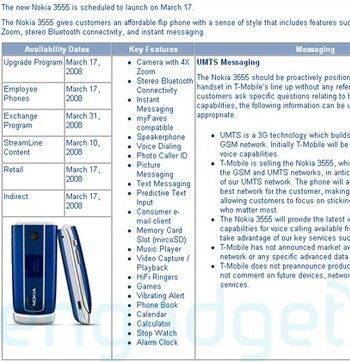 And well to be honest what more can one say about the Nokia 3555 other than you will probably be able to get hold of it reasonably cheap or even as a freebee on some appropriate plan.
Source – engadgetmobile