Sony Ericsson K850i mobile phone at Virgin Mobile
Here is the K850i mobile handset from Sony Ericsson, a cool looking handset with a great 5 megapixel camera for the lover of off-the-cuff photos snapping and helps gain that perfect image with auto-focus and BestPic software. For those they enjoy music while they are out and about the K850i has a music player and FM radio.
Currently you can gain the Sony Ericsson at Virgin, who has it on a superb tariff of Virgin Text – £25 — 12 months, 150 minutes and 750 texts per month, a FREE Sony Ericsson K850i handset, and the choice of a FREE Nintendo DS Lite, or iPod Nana.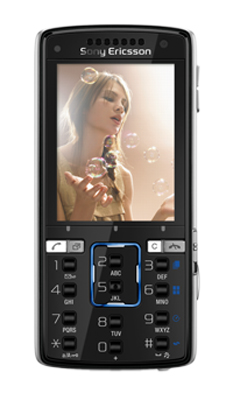 ·         Bluetooth
·         Dimensions: 103 x 48.5 x 18mm
·         Weight: 118g
·         Memory: Expandable
·         Quad-band
·         Talk-time: Up to 540 minutes
·         Standby: Up to 400 hours
To view more information or to purchase please visit Virgin Mobile