Panasonic Viera P950iTV but only for Japan
Panasonic are getting busy with the mobile TV market, and their high resolution Viera P950iTV mobile handset, which has a cool bright and crisp 3.5 inch 262k colour display, 30 fps video playback, 4000:1 contrast ratio, along with TV/audio out ports.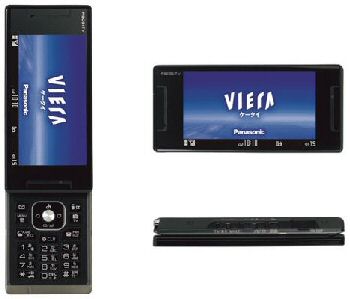 The name Panasonic brings good quality stuff to mind and they certainly don't fail with the Viera P950iTV, it's as good a mobile TV handset as you can find. It also incorporates a 2 megapixel camera, HSDPA and SDHC card slot.
However, unfortunately for us westerners won't be getting our hands on this one because its slotted for Japan only.
Source — ubergizmo