Update: Samsung i550 Symbian mobile phone has now got Wi-Fi
Not sure you remember but we told you about the Samsung i550 with all the main specifications back in October 2007 (See Here), well on our specs list it does not say nothing about it having Wi-Fi, well now we can tell you is has just got it.
Well please look at the photo below of the Samsung i550 and you will clearly see in the top right corner the word saying "Wi-Fi" which means happy times people.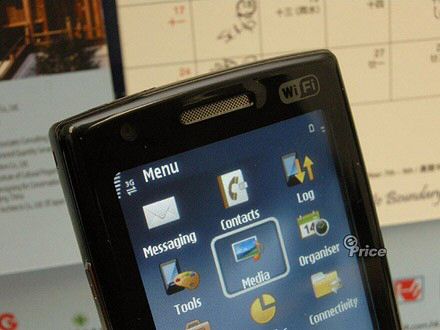 We all knew that it had HSDPA but it now seems Samsung have re-released the i550 as the i550w and we guess that the "w" means wi-fi, a little bit too obvious really.
We have got a retail chain that are selling the Samsung i550 Symbian mobile phone with Wi-Fi for under $400 via eprice.
Source – Unwired View