ZiPhone 2.0 solution for iPhone v1.1.3 Jailbreak
Earlier iPhone jailbreak solutions for v1.1.3 require some invlovelemt by the user; however ZiPhone 2.0 from zibri does the job for you. All it requires is that the user updates to v1.1.3. ZiPhone will then jailbreak, unlock and activate the iPhone v1.1.3 with a few simple clicks of a mouse.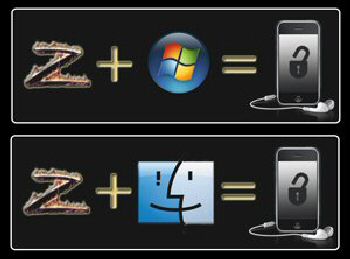 The unlocking process will work with any Bootloader v3.9 and v4.6 which means no matter how old your iPhone it shouldn't be a problem. You will of course need to ensure iTunes updates your iPhone to v1.1.3 but once you have v1.1.3 running simple fire up the ZiPhone and you're off. Furthermore the rumour is ZiPhone is being tweaked for the iPhone v1.1.4 firmware, so we'll let you know about that if it happens.
Source – intomobile