i-mate dumps employees as it cuts U.S. operations
i-mate have been promising their Ultimate lineup devices for quite some time now, but have unfortunately missed the window for a U.S. launch because of delays and carrier resistance. I-mate was hoping the Ultimate lineup handsets would drag them from obscurity up in the limelight to play alongside the big boys of the mobile arena.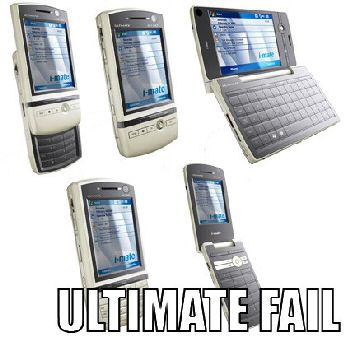 i-mate's Ultimate lineup are quite impressive but it seems it has been too long in getting them out there. Mounting costs and revenues failing to keep pace have apparently forced i-mate to discharge most of its US division. As of last Friday, i-mate cut its staff down to bare minimum, sacking QA and tech writing divisions, along with i-mate's entire engineering dept off their payroll. I-mate's Chief Software Officer and VP of sales and marketing also left after the massive employee booting.
Source — engadgetmobile