Is the Apple iPhone too expensive for China?
China's leading wireless operation supplies in excess of 350,000,000 users, which I may add is more than the population of America, one wonders why the Apple iPhone isn't yet in the hands of the Chinese as there are a few whispers going round that Apple and China Mobile are talking.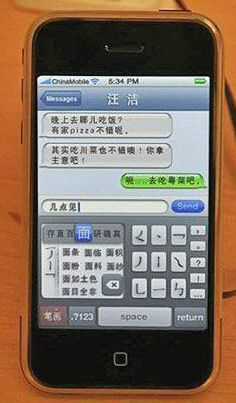 Are they or were they every in serious negotiation with a view to bring the iPhone to China? Conflicting rumours are abound; some say the supposed talks were called off because of China's disagreement with Apple's revenue sharing model, while others say China Mobile and Apple weren't ever in negotiations over the iPhone.
Now there are even more whispers out there that China Mobile is giving serious consideration about bring the Apple iPhone to China. CEO of China Mobile, Wang Jianzhou states: "We have not yet officially begun talks with Apple over the iPhone problem."
So just what is the problem? Could it be that the iPhone's hefty $500 price is somewhere like double that of a regular Chinese worker's monthly wage, or is it just a matter of revenue agreement? If Apple ever manages to actually crack the Chinese connection we'll let you know.
Source — mobilecrunch