Fitness mobile with Adidas branding from Samsung
Samsung has launched an Adidas handset, which is in reality a Samsung F110 but given a designer overhaul, and it has comes out looking quite good.  Well, with Apple gaining Nike you didn't think Samsung would just stand by a watch all the designer hungry people out in the big wide world spending all their hard earned cash on Apple did you?
This new Samsung Adidas F110 is a quad-band GSM slider design handset with its main feature being fitness orientated to attract the sporty types as well as brand name collectors. It has a dedicated fitness button which when activated will show the user information on such things as running time, distance run, calories burned, and your heart rate, although the user needs to use the pedometer accessory while hooking up to an external heart rate monitor.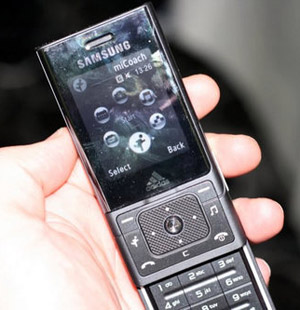 Another feature similar to that of the Nike+iPod, the Samsung Adidas F110 gives you a verbal announcement on how far you have run or jogged and how much time is left, but going beyond what the Nike+iPod can do, the Samsung Adidas F110 detects if your heart is in danger or rises a beat to high, and will then notify you to slow down, so no more sudden heart attacks when out running hopefully.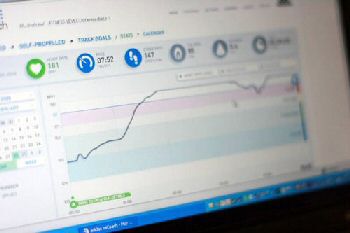 The power behind the Samsung Adidas F110's workout application is miCoach and it brings the power of a personal trainer to your handset. miCoach has 220 differing training programs which can be downloaded via the fitness website, and then tailors your workout via your initial assessment workout.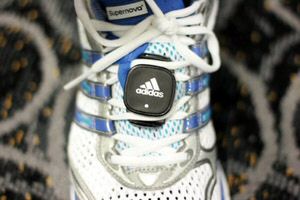 Apart and aside from being a great little training mobile handset the Samsung Adidas F110 as mentioned earlier is quad-band GSM with EDGE connectivity, it has a 2 inch display, 2 megapixel camera, Bluetooth 2.0 and 1GB of internal storage. So if you want to have a personal trainer along with you as you workout, the Samsung Adidas F110 handset could be just what you are looking for, although you will have to wait until next month when it launches, and as yet price is still not known.
Source — pocket-lint