Sony Ericsson XPERIA X1 pitch US carrier centre screen
During CeBIT in Germany, Sony Ericsson showcased the XPERIA X1 handset, and what came as a bit of a surprise was situated bang in the centre of the menu screen is the logo of AT&T. Which of course leads one to wonder what it could actually mean?
Has Sony Ericsson already struck a deal with AT&T and they are simply waiting for the XPERIA X1's release? Maybe Sony Ericsson is trying to indirectly pitch through media to U.S. based carriers? Questions that will no doubt be fully answered in due course, but just remember, AT&T continue to add various Sony Ericsson handsets , so maybe just maybe they are going to carry this cool Windows Mobile smartphone.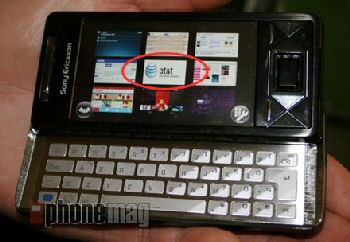 We will as usual keep you updated on further developments with the Sony Ericsson XPERIA X1.
Source – engadgetmobile