Derek Jeter Pro Baseball 2008 released by Gameloft: Most realistic mobile game
Do you love playing mobile phone sports games? If the answer is yes you will be happy to know that Gameloft have just released the brand new Derek Jeter Pro Baseball 2008.
This is the 2008 edition game which promises to be the best and most realistic mobile baseball game so far to date, the game is pretty cool which also offers trivia and tips from Derek Jeter himself.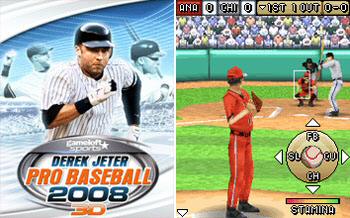 The game also has a brilliant new rendered stadium that sets the back-drop for a whole new look, this is apparently the most realistic and award winning gameplay you will see in a long time.
On a personal note from me — I am not into baseball it is not my thing, but I can see this being an addictive game and with the part of being realistic I can see myself getting into baseball.
If you wish to check the new games availability with your carrier then please text "JETER" to 82174 on you mobile phone right now, you can even read more about I via the source links below.
Source — IntoMobile via Gameloft