BlackBerry gains Will.i.am Dipdive includes Barack Obama vid
Research In Motion (RIM) has partnered with pop artist Will.i.am in order to "help merge social networking and multimedia," to gain stronger traction in consumer retail market. In order to do this, Will.i.am's Dipdive online content and community which will more than likely include his famous "Yes We Can" Barack Obama video will be coming to BlackBerry mobile handset across the globe.
Jim Balsillie, CEO of RIM had this to say…"Probably the two hottest trends in wireless are social networking… and the other one is the multimedia, which is principally portable music. Dipdive is a great example where politics-heavy blogging meets music video content"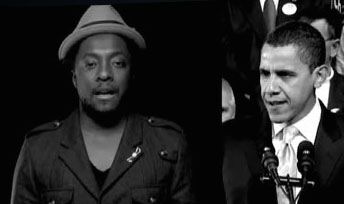 So there you are, even the Canadian's seem to endorse Obama, and of course it won't hurt BlackBerry handset sales in the republican states.