Emporia Life handset will be loved for simplicity: Full specifications
The Emporia Life handset was seen way back at CeBIT and we can say that this mobile phone will be loved by the older generation or even those who love simplicity.
This phone is GSM 900/1800 or GSM 850/1900 dualband which basically means it cannot be for the US market. The phone has a massive display which is easy to read and the numbers are super sized which is pretty cool, normally when making phones for simplicity the whole design goes out of the window, but we say not in this case as it looks ok.
Check out the images and full specifications below –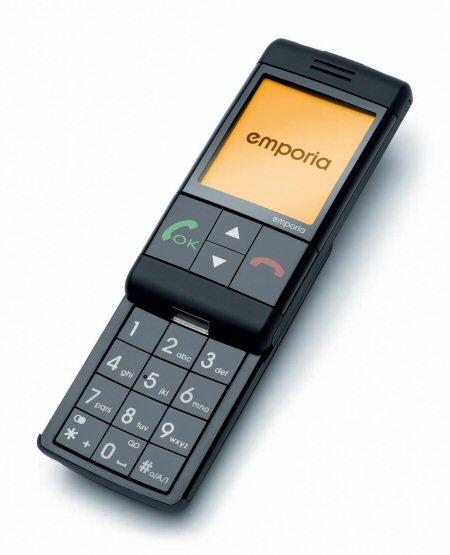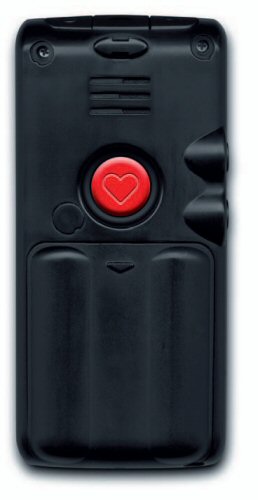 TECHNICAL PROFILE:
– Hearing aid compatible loudspeaker
– Dualband GSM 900/1800 or GSM 850/1900
– Dimensions: 112 x 55 x 26 mm
– Weight: 152g
– Battery: Li-Ion 3,7V/1000mAh
– Supports also non-rechargeable batteries
(3 x AAA 4,5V)
– Standby Time: up to 150 hrs
– Talktime: up to 180 min
– Internal Antenna
– Display: 2.7" FSTN 128 x 160 pixel Mono
ADDITIONAL FEATURES:
– 200 phone book memory
– Send SMS
– Send SMS to many
– SMS storage on SIM-Card up to 50 SMS
– Cell Broadcast
– Polyphonic ringer melodies
– 5 different ringer volumes
– Extra strong vibrator
– Adjustable earpiece volume
(super volume)
– Orange backlight
(ideal for the partially sighted)
– Automatic keypad lock
– Simple calculator
– 3 colour visual alert
(Amber/Green/Red)
– Alarm clock with snooze function
– Birthday reminder
– Detailed help texts for the menupoints
– Settings can be saved via "Backup-SMS"
– Phone book that be managed remotly by SMS
– Incoming call: Orange LED is flashing
– Keypad tone on/off
EMERGENCY FUNCTION:
– Up to 5 emergency numbers
– Call emergency numbers with one keypress
– Sending emergency-SMS to emergency numbers
– DTMF Dedection for confirming
– Built in flashlight

SMALL MENU (CLOSED SLIDE):
– Small menu contains: phone book, received SMS,
received calls, missed calls, dialled calls, "My Menu",
Battery- and Signal-level for main operation
– Phone book in standby — ideal mode
Source – www.emporia.at/shop/gb/index.php