Telstra Australia possibly getting Apple iPhone
According to 9 to 5 Mac, the Apple iPhone is on its way to Australia. 9 to 5 Mac has reported, Australia's largest mobile carrier Telstra's search engine division Sensis is hiring an iPhone developer to place its Australia-only search engine onto the iPhone.
It may be only a rumour but why would a telecom place an Australia only search engine on the iPhone unless the Apple iPhone was actually coming to Australia, although the date isn't known yet.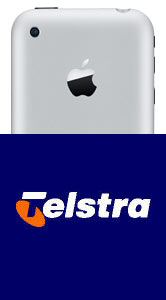 Source — 9to5mac