American Idol Framerz: carrier cashes in
The most ridiculous image based mobile phone application award belonged to Verizon's Car and Driver SlideShow, mainly for charging $4.49 per month for 100 images of cars on your mobile handset, and that takes mobile content a little too far don't you think?
Anyway, seems the award needs to be moved over to AT&T and their American Idol Framerz; as for only $0.99 they let you send a photo of yourself or presumably anyone you want via MMS, and then have it merged into an image of an American Idol contestant while singing. Woohoo I hear the masses scream all overjoyed at your incredible luck of being on stage with an American Idol contestant!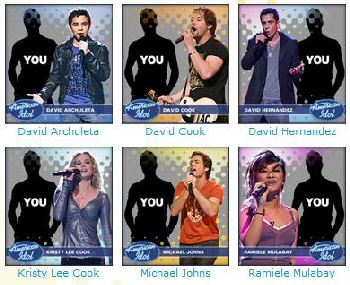 When you've forked out your $0.99 and sent your photo, AT&T gives you a URL to where you can go an edit your photo, move it around, resize it, make sure you're not obscured by whomever the immanent loser of Idol is. Or if you prefer, and it's probably the better option, you can remove the Idol contestant altogether and have yourself on stage presumably so you can show your friends and say, "Look, look I was on American Idol."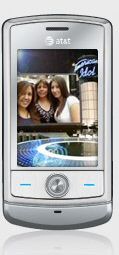 AT&T themselves say: "Send it to yourself to use as your phone graphic, post to a web site, or forward to ALL your friends!" I say, "Why?"
Source — hotcellularphone