Austria gain Apple iPhone Friday debut by T-Mobile
Austria is to gain Apple's iPhone on Friday via Deutsche Telekom AG's T-Mobile International AG's Austrian subsidiary T-Mobile Austria GmbH., according to a report on the net by Austrian newspaper Der Standard.
Flemming E. Hansen, Dow Jones Newswires reports: "T-Mobile Austria will offer two different models, one with an 8 gigabyte internal memory card for EUR399, and one with 16 gigabytes for EUR499, Der Standard reports. Customers will be tied to their subscriptions for a two year period, and the minimum subscription fee will be of between EUR50 and EUR60 a month, the newspaper writes."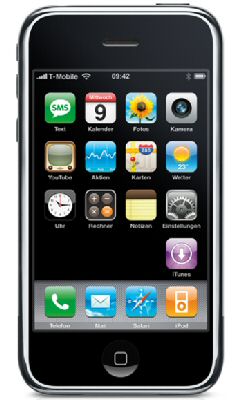 So I guess amongst all that gobbledygook Austria is receiving the Apple iPhone on Friday through T-Mobile? Now why couldn't they just say that?
"Ve haf vays of making you use ze iPhone!" Perhaps!
Source — macdailynews