Vertu monogram for the Vertu Constellation
Self-indulgence but pretty and probably going to add loads to the price, but then Vertu isn't going to push out a cheap priced version of their extravagant handsets for their tenth birthday this year are they.
And so, to commemorate their tenth in their usual classy style it's launching a range of Constellations in a special monogrammed collection. Just one tiny detail you may need to know, you can't actually have yours or anyone else's initials monogrammed onto the handset.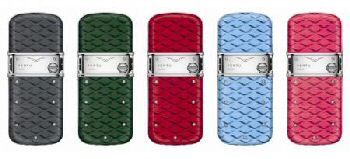 Nope, Vertu don't want just any old persons initials emblazoned over their handsets, they give you one option and one option only, and that's to have Vertu's own "V" logo stamped repeatedly over their handset which apparently for some unknown reason takes several hours to accomplish.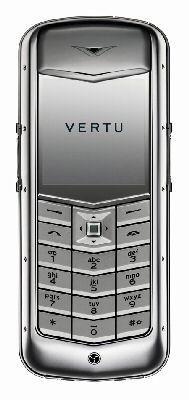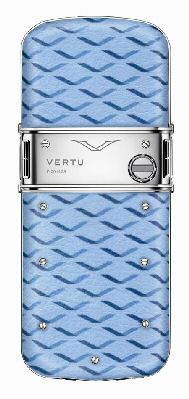 The Vertu "V" will become available as of April 1st (oh yes? I wonder!) And will be available in a range of colours, Red, Sky Blue, Green, Pewter, and Cerise, and well unfortunately until the date it is launched the heavy price for these will certainly be no foolish joke.
Source — sybarites