Xda smartphone aka HTC S730 announced by O2 UK
Today sees O2 UK launch the Xda Atmos handset, also known as the HTC S730. This Windows Mobile 6 Standard Edition smartphone has virtually all a business user may need. The Xda Atmos has a full QWERTY slide out keyboard, Microsoft Push email support, HSDPA support, WiFi, a 2 megapixel camera, Bluetooth 2.0+EDR, and the obligatory microSD expansion slot.
Unfortunately the 64MB of RAM doesn't seem to do justice even if paired with the 256MB of ROM, however the Xda Atmos smartphone's 400MHz CPU should cope well with all its processing needs. Presently O2's business customers are able to get hold of the Xda Atmos, but ordinary consumers will have to wait a tad longer.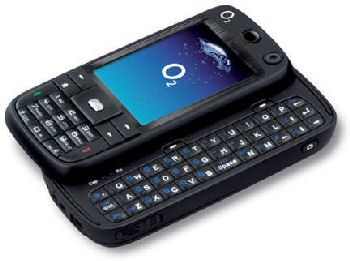 Source — the::unwired