General Mobile DST3G phone supports 2 SIM cards 3G style
I am looking at this phone and pondering at the looks, do I like it? Or do I hate it? You have to say it is one of those phones you are not totally sure about and will probably buy just for the sake of it just to see if it is all what it is cracked up to be.
Not many people in the UK have heard of General Mobile and to tell you the truth I have only heard of them just a little, anyway the General Mobile DST3G phone supports twice as many SIM cards as your normal phone would.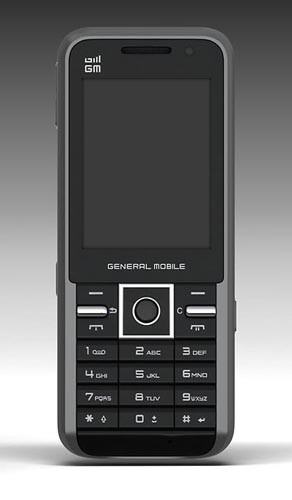 The DST3G mobile phone has support for UMTS 900 / 1800 / 1900 / 2100 in addition to GSM with EDGE on 900 / 1800 / 1900 which means it make this phone a 3G expert, we all know that quadband 3G mobile phones are pretty scarce but the dual SIM capability makes it pretty interesting really.
The General Mobile DST3G phone features a microSD slot, 2 megapixel camera and a QVGA display, give it a month or two and we should see pricings and release dates. We will keep you posted.
Please sign up to our newsletter where you will be kept updated automatically.
Source – MobileBurn