Motorola RIZR Z6cx launched by Verizon Wireless
Verizon Wireless has launched the Motorola Z6cx, but what do these extra letter stand for on this stylish RIZR slider handset you may well be asking, well the small x denotes that there is a certain lack of camera feature in this Motorola RIZR, gone is the 2 megapixel camera of the previous RIZR Z6c.
So why dump the camera, well it's a guess but probably Motorola is hoping to target the jet-setting corporate guys would aren't allowed to have a camera within a workplace environment, (wouldn't want any would-be industrial spy snapping away at trade secrets would we).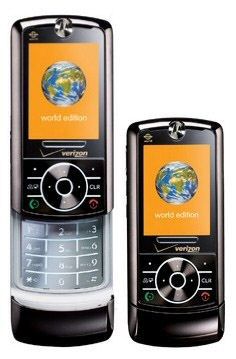 Of course they could have thought about licensing RIM's idea of locking a camera feature with lock and key. So if you are one of those who need a mobile handset minus a camera you can grab the Motorola Z6cxx for $179.99 after contract and rebates.
Source — phonearena