Motorola Motopure H12 Bluetooth headset
So here we have the MOTOPURE H12 Bluetooth headset from Motorola, the headset measures 41 x 18 x 12mm and only weighs 12 grams. There is a flexible clear plastic ear-loop which rotates when you attach the earbud to the ear.
The front of the H12 appears to have a metal screen and a surface call button which blends into the front. Blow the call button sit an indicator light, it is hidden below the screen but is apparent when charger or powered on. The lower section of the front is black plastic with a small M logo.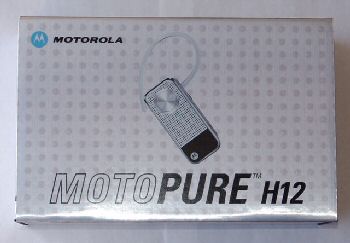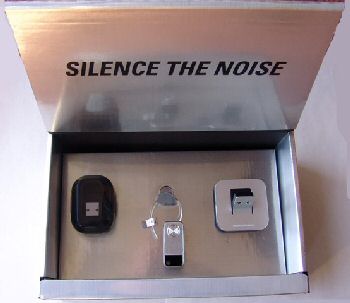 The microphone is situated on a bevelled edge at the base, being placed strategically for optimum sound reception for the mic; although the hole for the mi8crophone does seem somewhat over large compared to other Bluetooth headsets. The earpiece has a rubber suction attachment to offer extra cushioning allowing adaptation to a variety of sizes. The ear-loop easily slips round the ear with the speaker fitting snugly within the ear canal.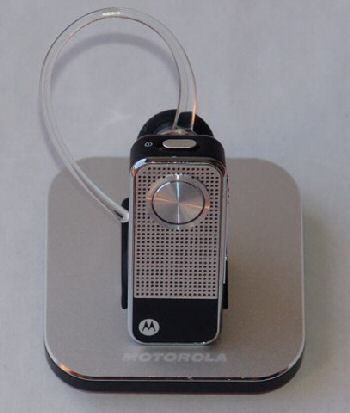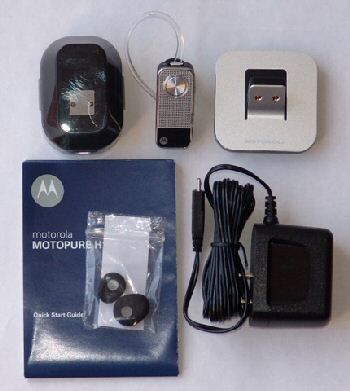 The MOTOPURE H12 has a slick looking cradle for charging which is magnetised so grabs the headset automatically and aligns it onto the charging contracts. When attached a red charging light indicates the device is charging, turning green once charge is full. A full charge can last up to 5.5 hours talk-time and standby time approximately 200 hours.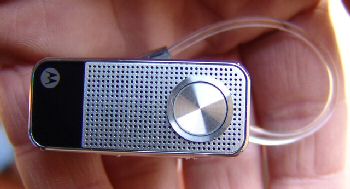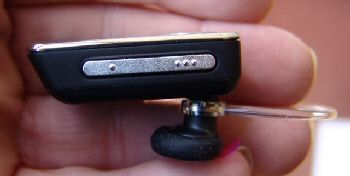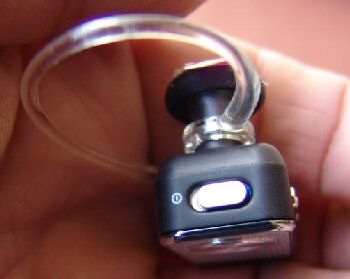 Other than the desktop charging cradle Motorola provide an additional device which whilst protecting the MOTOPURE H12 also charges the headset while on the go. The carrying case incorporates a built-in charger which when the device is left in its case it can be plugged into an AC adapter. The AC charger is a mimiUSB which has a cord length of approximately six feet.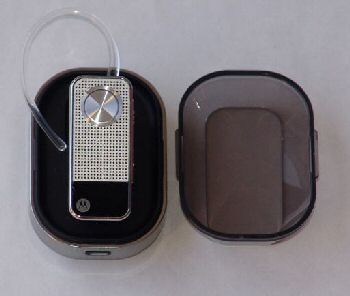 Source — mobilitysite