GSM mobile handset Securephone with encryption
Apparently India has imposed a ban on BlackBerry services due to them supporting encrypted SMSs and mail, and then there is the Securephone Encrypted GSM mobile phone. These aren't related in anyway, just a point to be noted actually.
So if you fancy having an ultra-secret convo with say a lover on the side, or perhaps a top secret business meeting then maybe the Securephone is for you. The Securephone allows for a military grade secure conversaion with triple layer, Twofish and Serpent ciphers, and 256 bit encryption based on AES.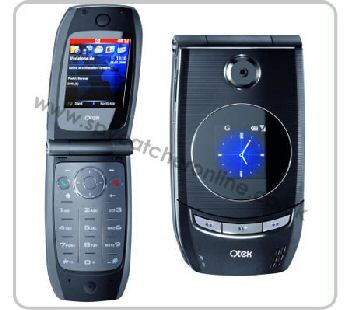 Not too sure what any of that means expect you can have a secret talk with someone as long as they have a Securephone too. Although it does have a 1.3 Megapixel Camera, Bluetooth, Windows Mobile 5.0 with Push Mail, Sharp High Definition Dual Display, MMS, Express Music Buttons, and costs £1,051.63 inc VAT.
Source — spycatcheronline