The Glofiish X800 smartphone from E-Ten
The Glofiish X800 is a 3G handset, the bigger brother of the X650 with a wide range of features and not that much dearer than the X650; the X650 costs $559.99US while the X800 is just $599.95US. The difference being the X800 supports 3G and HSDPA data transfer, and therefore stands out as a much more useful device.
With 850,1900 and 2100MHz 3G and 850,900,1800, and 1900MHz GSM with GPRS and EDGE the Glofiish X800 will work in most countries of the world. The X800 also has 802.11b/g WiFi, Bluetooth2.0 with EDR and built-in SiRE Star III GPS receiver with TMC where supported, an E-TEN special.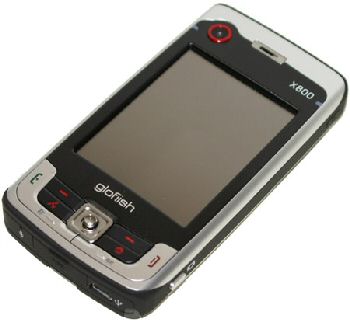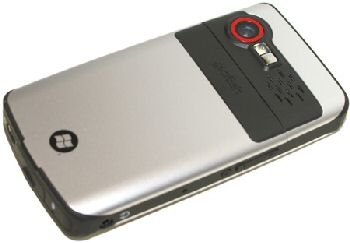 The X800 smartphone has a forward facing camera and a rear facing camera, the front being for video calls and the rear being 3 megapixels with auto-focus and small LED light rather than a flash, although the picture quality leaves a little to be desired. The X800 has 256MB of ROM with 127MB available for usage, and 64MB of RAM.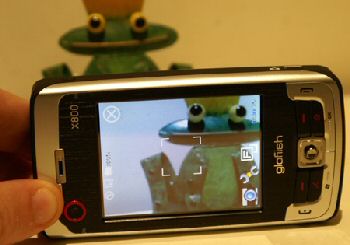 The Glofiish X800 has a 500MHz Samsung SC3 2442 processor, but for some reason seems to suffer random lockups, although hopefully this problem will be sorted via firmware updates. Its display is 2.8 inches with a 480 x 640 resolution. Below the screen are the main keys to the handset which for some reason seem to have an odd layout with the call and end buttons on the far side and two soft keys far down from the display either side of the joystick. At the bottom sits the Windows Start menu key along with the call and end call buttons.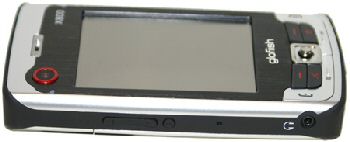 On the left hand edge of the X800 sits a volume rocker key, a recessed reset button, a voice dial/recorder button, and a 2.5mm headset jack. Along the bottom is the microphone while in the middle sits a microSD card slot. On the right hand side are the camera buttons, although it does stick out slightly too much.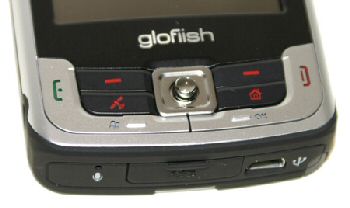 The Glofiish X800 measures 113 x 60.5 x 15.8mm and weighs 165g. The Glofiish X800 is a clear winner over the X650 as 3G is the key feature for many business users. The Glofiish X800 comes packaged with belt clip, USB cable, charger, headset, and spare stylus.
Source — tweaktown