GIGA-BYTE GSmart t600 comes to France
GIGA-BYTE seem to be somewhat struggling when it comes to the European continent, although they do endeavour to push their mobile handsets. Recently GIGA-BYTE announced the launch of their GSmart t600 Windows Mobile smartphone on MVNO Neuf Cegetel in France.
As yet there has been no conformation on price, but it is known that the GSmart t600 has 2.6 inch VGA touch-screen, WiFi, Bluetooth, 2 megapixel camera, microSD expansion slot, 520MHz CPU, DVB-T digital TV receiver, running system Windows Mobile 6 Professional. The GSmart t600 will be available via Neuf's service plan as a bundle and with the name of TWIN TNT.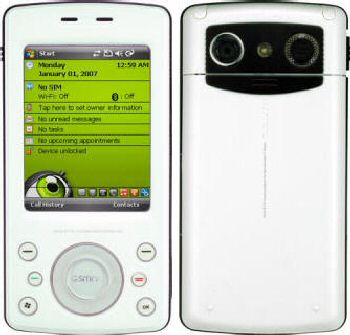 Source — the::unwired