India finally gets sexy Nokia 8800 Sapphire Arte phone: Rs 62,829
Oh yes India you can stand up and clap to the sexy Nokia 8800 Sapphire Arte phone but it does come at a cost for such a thing.
Nokia have finally launched the premium mobile phone handset called the Nokia 8800 Sapphire Arte in India for a whopping, Rs 62,829. The handset has glass and steel composition plus many features such as a sapphire gemstone on the center key; it also has stunning soft brown napa leather.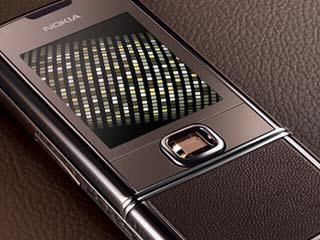 The mobile phone is very well designed with 3G capabilities and 3.2 Megapixel camera. Please check out the video here, plus see all specs here (You will get to see all these specs, some bits may vary).
Source – Mobiletor