Motorola MotoZINE ZN5 5mp camera phone details
It is widely known that at CTIA in Las Vegas Motorola is going to drop the MotoZINE ZN5 handset on us, and it has been rumoured that it will be sporting a 5 megapixel camera with Kodak CMOS sensor, and portably combined with some top-notch Schneider-Kreuznach optics, which should make it a cool contender with the likes of Nokia, Sony Ericsson, LG and Samsung.
CTIA Las Vegas draws closer, and more info is coming out on the Motorola MotoZINR ZN5, such as a Chinese web forum has come up with a side shot of the handset, which shows a delicate camera button along with bulging camera unit which could well indicate that the ZN5's camera package may give the industry's big wigs some competition.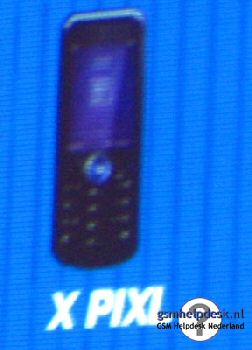 So with the images in mind we have here a short rundown of the MotoZine ZN5's specs:
– Runs on Montavista Linux 2.6.1 OS
– 320×240 QVGA display
– 1920×2560 px – 5 megapixel camera
– Freescale SCM-A11 CPU
– No 3G, only 2.5G GSM/GPRS connectivity
– Mpeg4 playback
– Bluetooth 2.0 +EDR
– Morph keypad
Other feature that are rumoured to be on the Motorola MotoZINE ZN5 are, mpeg4 video playback, TV-out, and 3.5mm headphone jack while it will be running on the same OS and CPU as the Motorola ROKR E8 which is also due out at CTIA Las Vegas.
Source — unwiredview