Samsung Any Call Haptic SCH-W420 launched
Samsung, the innovator of hardware, yet not what you would call strong in the software department, however that is about to change with their new TouchWiz UI which they are constructing for their touch-screen handsets, and their new AnyCall Haptic SCH-W420 handset seems ideal to show off this aspect.
The AnyCall Haptic SCH-W420 centres round its 3.2 inch touch-screen, and includes amongst its features a 2 megapixel camera, Bluetooth and DMB. This feature set appears to be fully targeted at the consumer, however the price is somewhat above that of the normal consumer at 700,000 rising up to 800,000 KRW which is roughly $700 – $800 USD. Take a look at the video below to see the Samsung AnyCall Haptic SCH-W420.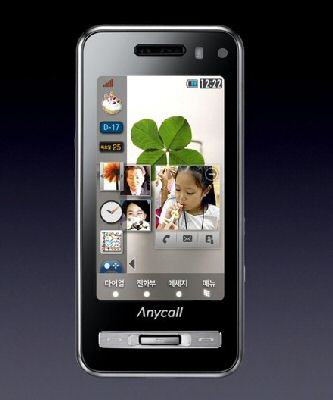 Source — akihabaranews