What will Microsoft Windows Mobile 6.1 actually have?
Thanks to James yesterday he reported that Microsoft Windows Mobile 6.1 will be released on April 1st (yes that is April Fools Day) (See James post here), well seeing as we all know when it is coming we know you would like to know what the main features will be.
Well for starters you will get Copy / Paste feature which will be a godsend plus all these others below —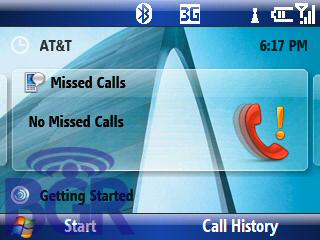 – Added text input settings
– Change Master Security Code
– New home screen (pan left and right to check out missed calls, notifications like email, sms, etc.)
– Recent Programs when pressing Start menu
– Internet Explorer now lets you define a homepage, and also zoom in and out using a nice and clean interface
– Threaded SMS!
– Domain Enroll in Settings (Enrolling in a domain will connect your device with company resources.)
– When you compose an email, or SMS, and start typing the name of the contact in the "To:" field, the contact names finally pop up like Windows Mobile Professional!