Get a Bluetooth headset for under a buck
If you are looking to step into the world of hands-free calling you may be after a Bluetooth headset, so you may want a good deal, and well if you do then maybe this is the one. Buy.com has the black Bluetooth Soyo FreeStyler 500 headset on offer for only £10.99.
So how do you get it for less than a buck? Simple, add Google Checkout discount, if you're using Google's payment service for your first time, and there you have it, Soyo's black Bluetooth headset could be yours for just $0.99.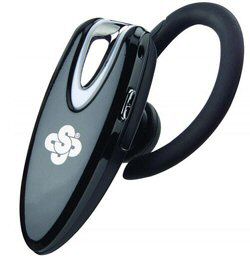 Spec wise, not that you should be complaining after getting it for $0.99, its 13 grams in weight and Bluetooth 1.2 compliant with measurements of 58.70 x 21.55 x 15.18mm, with a battery which can provide between 4 to 6 hours talk-time and 200 hours standby time.
Source — gizmodo