Samsung Instinct hands on review: real live photos
Engadget Mobile got their mitts on the new Samsung Instinct the lucky sods; they took some photos and give a brief description of what they think about the phone itself.
They said that the handset looks and feels really good and is top notch, the materials, the finish and what they call "oh so glossy" screen, they did say it was hard to take pictures of the screen thanks to the glossy-ness of it.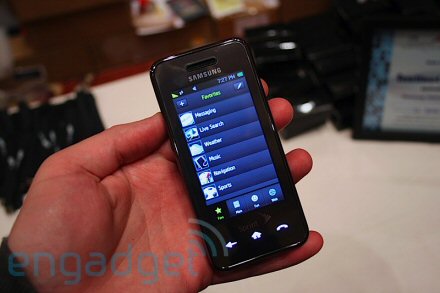 They spoke about the Haptic feedback (Touch the screen and it vibrates) saying that apart from some strange behavior whilst scrolling it was pretty good.
Just so you know if we get our hands on it, you can be sure we will give it the best hands on review ever.
Check out Engadget Mobile's photo gallery of the Samsung Instinct here.