Motorola GPS Smart Rider announced at CTIA
It passed through the FCC back in February, and now it's been announce at CTIA Las Vegas, of course we are on about the Motorola Smart Rider, although not that eye-catching for the users of the modern smartphone, maybe the Motorola Smart Rider is targeting towards the older age bracket who don't really like all the tech in a smartphone so will more than likely become a huge success.
Spec-wise the Motorola Smart Rider obviously has built in GPS and is accompanied by the likes of real-time traffic reports, auto re-routing, and voice guided directions Moto's Smart Rider incorporates a nice 2.8 inch display, voice activation and of course Bluetooth. Those that may be interested in the Motorola Smart Rider will have a little wait on their hands though as its not available until June when it goes worldwide.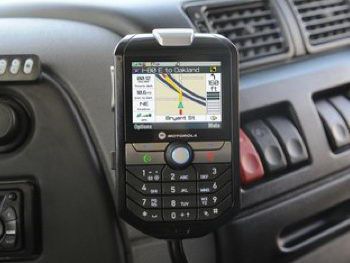 Full Press Release can be viewed here