Nokia 5000 Mobile Phone Main Specifications & Photos
The all new Nokia 5000 which was recently announced is a nice thin at 11.1mm design; this mobile phone will come in different colours when available such as Neon Blue, Cyber Green and Perfect Purple.
It is said to be release Q2 2008 for around 90 euro before subsidies and taxes, the Nokia 5000 runs on the S40 user interface and has many features which are all shown below, oh and we tell you what the phone is missing.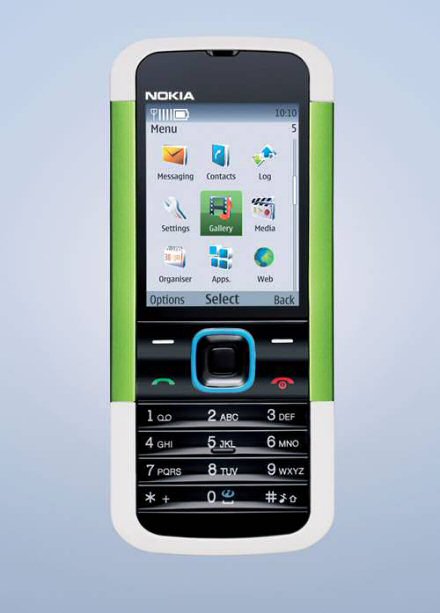 Key features
– Capture images and video with a 1.3 megapixel camera and admire your moments on a 2" QVGA display.
– Listen to your music or the radio while on the move with an integrated music player and FM radio.
– Record your favourites from FM radio (available in selected regions only)
– Share images, videos, and ringtones via Bluetooth or GPRS connections.
– Keep in contact with SMS, MMS, email, and Nokia Xpress Audio Messaging.
Entertainment
– Music player (supports MP3, AAC, WAV, ARM, MIDI formats)
– FM radio with recording capability (recording only available in selected countries)
– Support for MP3, AAC and 24 polyphonic ringtones
– Nokia Catalogs and Download! applications for more downloadable content
– Mobile themes 3.0a application including wallpapers and full-size animated screensavers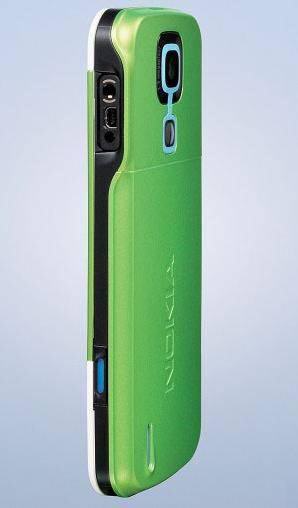 Messaging and email
– Email supports POP3, IMP4 and SMTP protocols
– Instant Messaging and Presence Services (IMPS 1.2)
– SMS text messages
– MMS messaging with pictures up to 300 KB
– Nokia Xpress Audio Messaging: record your own voice message and send it to compatible devices
Imaging and video
– 1.3 megapixel camera with dedicated camera key and full screen view finder
– Photo frame collection
– Take pictures in landscape mode
– Video capture & play back
Browsing
– WAP 2.0 xHTML Internet browser over TCP/IP
– Opera Mini 4 Internet Browser
– Dynamo Easy Flash II connector
– Secure content download with Open Mobile Alliance Digital Rights Management technology (OMA DRM 1.0)
Personal information management (PIM)
– Large phonebook holding space for 1000 contacts
– Converter II
– Advanced calculator (JavaTM-based)
– Power organizer with local calendar
– Image call to show caller ID
– Compatible PC synchronization for contacts, calendar and images
Data transfer
– GPRS Class B, Multi-slot class 10
– EGPRS multislot class 6 (support downlink only)
– DARP (Downlink Advanced Receiver Performance) for enhanced network efficiency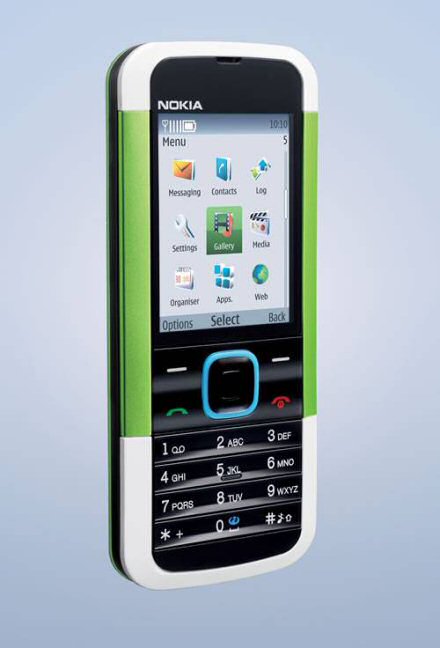 Nokia 5000 Main Specifications in a nice list format –
– GSM 900 / 1800 – 2G Network
– GSM 850 / 1900
– 2 Inch TFT Display – 65K colors/240 x 320 pixels
– MP3 & Polyphonic Ringtones
– Vibration
– GPRS Class 10 (4+1/3+2 slots), 32 – 48 kbps
– Photocall & Phonebook
– 20 dialed, 20 received, 20 missed calls (Call records)
– Bluetooth
– WAP 2.0/xHTML Browser
– Games
– SMS, MMS, Email
– 1.3 Megapixel Camera – 1280 x 1024 pixels
– FM radio
– MP3 player
– Java MIDP 2.0
– Advanced calculator
– Calendar
– Built-in handsfree
– Nokia Xpress Audio Messaging
– Up to 336 hours standby time
– Up to 4 hours 45 minutes talk time
– 106 x 46 x 11.1 mm
– 74 grams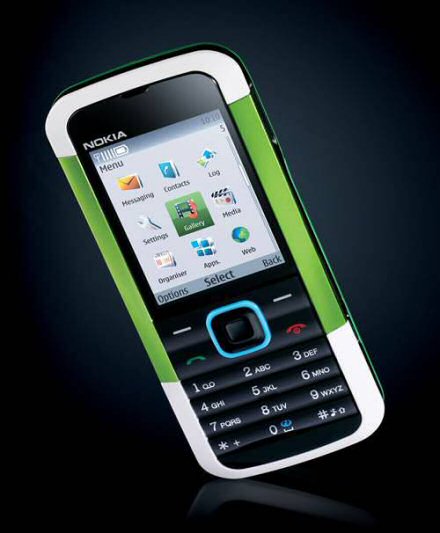 Nokia 5000 "DOES NOT" have —
– Card slot
– HSCSD
– EDGE
– WLAN
– Infrared port
– USB
– 3G