Samsung Alias Samsung Access and Samsung Instinct at CTIA
Samsung showed off three handsets white at CTIA Las Vegas, the Alias, the Instinct, and the Access. The Samsung Alias is an updated successor to the Samsung clamshell handset SCH-u740 for Verizon Wireless, but apart from the updated QWERTY keyboard there really isn't much else. It's a thin clamshell design handset with 1.3 megapixel camera and flash, and features VCAST Video, VCAST Music, Bluetooth, and microSD slot. The Samsung Alias is expected to be out this month with a price tag of $130 after 2-year contract and $50 rebate.
Samsung's newest mobile TV handset the Samsung Access is being prepared to work with AT&T's AT&T Mobile TV service. It's a slim quad-band GSM handset with HSPDA 3G support. The Access sports Bluetooth 2.0 A2DP, AT&T Music, 1.3 megapixel camera, and one-touch access to AT&T Video service packed into the 12mm slim package.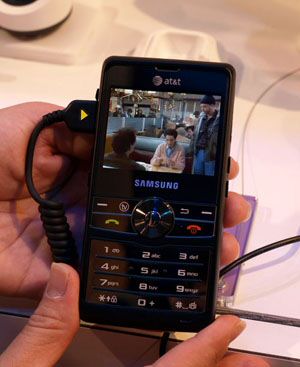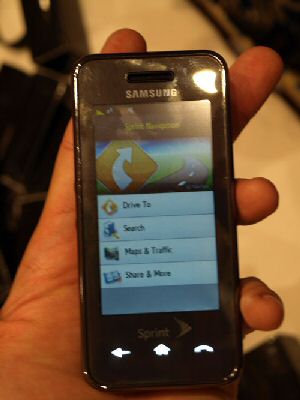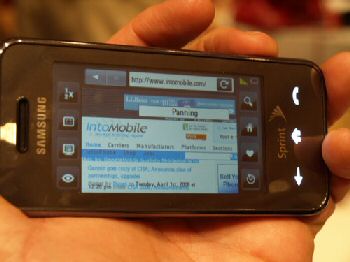 Lastly we have the Samsung Instinct, the iPhone competitor from Sprint which has GPS, but the web browser does need more work if Samsung and Sprint wish to take on Apple's iPhone. The Instinct has a built in accelerometer which can pan round web pages which is a nifty little gimmick. With 2 megapixel camera, EVDO Rev, FM radio, 3 inch touch-screen, and microSD slot.
Source — intomobile