Angels on your mobile Charlies Angels that is
For those Charlie's Angels fans out there, you can now have the angels on your mobile handset. Ojom, based in Germany has announced the launch of Charlie's Angels — Hellfire, bringing all the over-the-top action of those three angels right to your handset.
So how does Charlie's Angels — Hellfire pan out? The story goes something like this…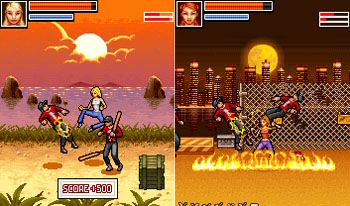 A powerful mafia group is trafficking weapons across America, the Angels mission is to track down the gang members and conquer them by any and all means necessary. As you play each of the angels you will need to gather information on the gang leaders and methodically take them down.
Charlie's Angels — Hellfire has 16 levers over 4 locations, and an abundance of hidden weaponry and special attacks. As the gamer it will be your role to guide your angel through each level to come face to face with each end level mafia boss.
Source — intomobile