April 16 sees white XV6900 from Verizon online
Word is out on the blindingly white Verizon rendition of the HTC Touch theme, the XV6900 handset will be becoming available online, with it jumping into stored by 30th April. Wjist is a vast improvement on the originally rumoured availability of the Verizon XV6900.
Hopefully, Verizon along with other and all carriers will be able to produce this kind of speedy turnout time. Those who sign for a contract with Verizon for the XV6900 handset will be able to acquire their new TouchFLO at a price of $349.99 after a rebate of $50.00.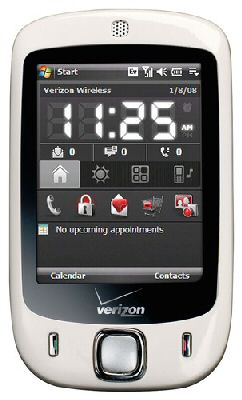 Source — engadgetmobile