Nokia ready to challenge the Apple iPhone with Tube
During a slideshow at the Evans Data Developer relations conference in Redwood City California, Nokia showed off their official response to Apple's iPhone. This new Nokia handset, codenamed "Tube" features a touch interface, and closely resembles the Apple iPhone. The slide show showed the Tube's UI along with a promo shot of Shrek the Third.
Vice President of Forum Nokia, Tom Libretto believes that Nokia can compete for the iPhone marketshare with Nokia Tube, although the company has not yet set a firm street date for the handset.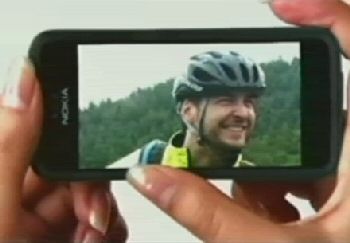 The Apple iPhone has sold in excess of four million handsets since its launch, however, Libretto notes: "We're done that volume since we've had dinner on Friday." Although Libretto fails to acknowledge that the four million he refers to are low-end candy bar style handsets.
Source — infoworld