Apple iPhone 3G base chip SGOLD3 spotted
Apparently the guys at ZiPhone found some code in the new 2.0 beta iPhone firmware which may point to its chip being used in the upcoming 3G version. This code suggests mention of "SGOLD3" which may well point towards Infineon's follow on chip to its S-GOLD2 which at present powers the Apple iPhone.
Infineon's S-GOLH3H or otherwise known as the PMB8878 is a 7.2Mbps HSDPA chip incorporating all the media playback and video acceleration features iPhone users have come to expect. Some of the advancements and advantages over the S-GOLD2 is a camera of higher resolution being 5 megapixels rather than 2, a DVB-H module and 2 x speeds MMC/SD interface. However it doesn't mean those specs will necessarily end up in your Apple iPhone 3G as S-GOLD2 still has plenty of features the current Apple iPhone still doesn't manage to take advantage of. However the processor speed in either chip remains the same.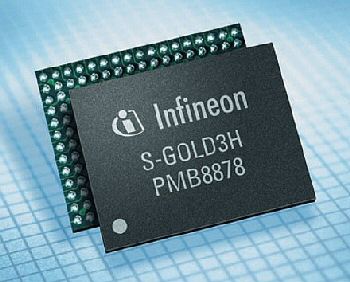 Source — ziphone