The Cool G108 electrominescent keypad watch phone
The Cool G108 is a sleek stylish wristwatch design phone with a RAZR style electrominescent keypad in what looks to be a rotary design with a convenient flip cover design to reveal its screen which is 1.5 inches.
The Cool D108, a mishmash watch/mobile handset is quad-band GSM/GPRS with multimedia player, Bluetooth, MMS expansion slot, 0.5MB of lowly built-in memory, and a 1.3 megapixel camera along with USB connectivity and small external display. For a watch-phone it looks as if it has the right name to me, as it does look cool, and I love gadgetry stuff anyway.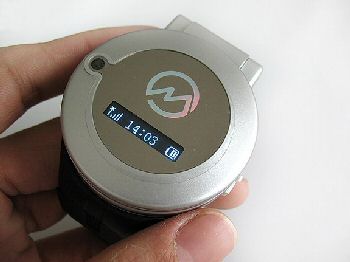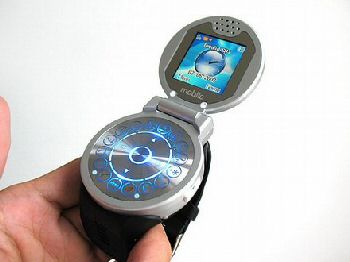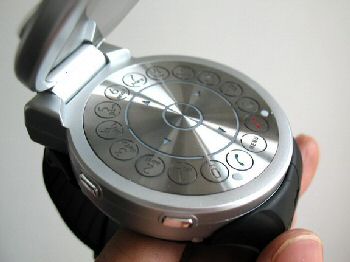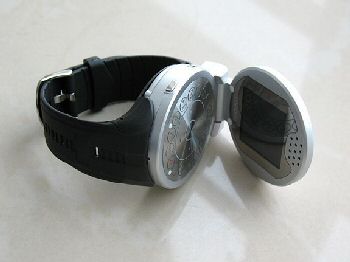 Source — slashphone