LG UI design contest races to an end with racecar
Somehow the guys at LG have managed to hold a contest on a touch-screen UI design with a $14,000 prise, and without telling anyone. How they done it I don't know but they did and the result is the driving design pictured below.
Apparently, the "Art in Mobile" contest began last December in Korea, with the 10 winning entries seeing their creation transformed into functional mobile handset interfaces. There isn't must information on the other nine winning designs, but apparently one of them is called "Sixty Seconds" and stalls the mobile for a minute before connecting a call thus allowing the user to browse through images and check on messages.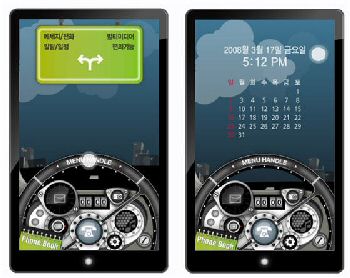 Source — unwired view