Sniff out the action with an NTT Smellphone
NTT Communications is beginning tests on a new mobile handset which offers fragrance to its user. Apparently this new mobile phone holds 16 cartridges of base scents, much like an inkjet printers basic colours, which mix to give more elaborate odours when receiving instructions from the handset.
Once the device receives instruction, the system will accept smell messages via email form the owner who wishes an aromatic return, or maybe from a loved one that may just say "I Heart you" or even "I Fart you!" This freestanding device, costs $195.00 and puts a whole new slant on Smartphone's, or should that be Smellphones?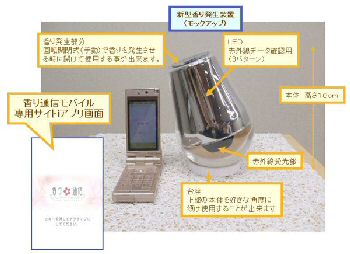 Source — Reuters