Toshiba Portege G810 to launch with WinMo 6.1
Toshiba has confirmed that the new Portege G810 smartphone will support Windows Mobile 6.1 OS, the Toshiba Portege G810 is expected in Q2 2008. Some of the updated features include; easier handset navigation and management, higher security guards, and time saving features.
Unveiled at the Mobile World Congress in Barcelona, The Portege G810 will be Toshiba's first HSUPA mobile handset, with 3 megapixel camera, GPS receiver, and enhanced interface and stylish touch-screen.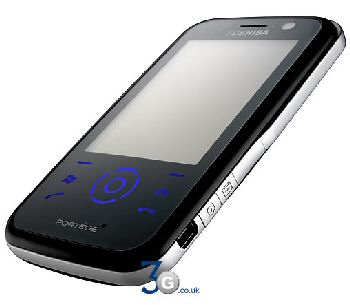 With both HSUPA and HSDPA, the Portege G810 will be able to surf the net, capture video at broadband speed, download and upload pictures, and has a large 2.83 inch QVGA touch-screen allowing easier experience of navigation and access to applications. The Toshiba Portege G810 handset is expected to launch sometime in June.
Source — 3g