Apple iPhone gains Java via alcheMo
It may well not be full Java on your Apple iPhone but it's the next best thing. Innaworks of New Zealand has announced a beta alcheMo app which will port Java based apps and games to the Apple iPhone and iPod Touch.
Apparently alcheMo will allow developers to convert standard Java platforms, Micro Edition game and app code into iPhone source code; it isn't the same as running true Java directly on your iPhone but it is close.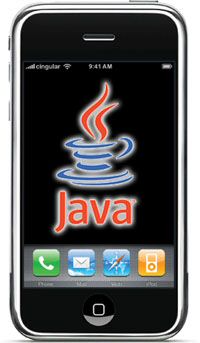 CEO of Innaworks, Stephen Cheng said: "With the expected introduction of iPhone's AppStore in June, iPhone is emerging as a serious gaming platform. We are amazed by the effectiveness of the touch screen and accelerometer on enhancing gaming experience. We expect the early backers among game publishers to significantly benefit from their first mover advantage. alcheMo for iPhone will help mobile game publishers to reach the eagerly awaiting gamers with quality games on iPhone and iPod touch."
Source — macworld