Google Android gains Opera Mini
Probably the best piece of mobile software written in the last couple of years has to be Opera Mini, beta 4.1 version available now, and has been ported to Google's Android operating system.
It was a simple process to accomplish, all they did was take the original Opera Mini code base, used a wrapper which would translate J2ME API calls into Android calls and there you have it, Opera Mini on the Android. The clever guy responsible is an open source wrapper who goes by the handle MicroEmulator, and just happens to be a lead developer for Opera Mini for Android.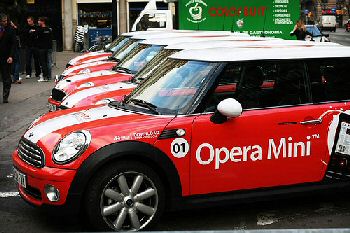 Source — labs.opera