Multiuse M5390 Bluetooth Headset launched by Jabra
The latest series of "multiuse" Bluetooth devices has been launched by GN. The new M5390 Bluetooth headset can be connected to two communication devices simultaneously such as a PC softphone, a desk phone, or mobile handset.
The M5390 has a range of 70 metres along with enhanced audio quality, and is targeted at the busy office professional that needs to use several types of communication and wished to avoid the need of changing multiple hands-free units.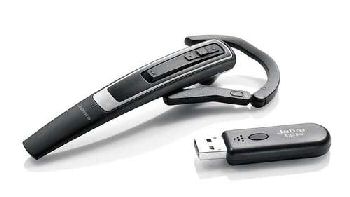 With the aid of the accompanying Jabra A335w Bluetooth dongle the M5390 will works as plug-n-play to a vast range of PC bases softphones such as Cisco, Skype, and Microsoft Communicator 2007. Call handling is controlled via the headset which incorporates DSP noise cancelling technology, extended boom arm, talk-time of 6 hrs, standby at 60 hrs, wideband sound, and with a weight of 18 grams.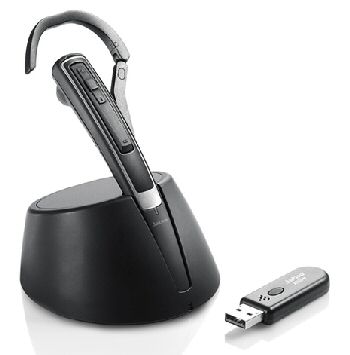 Source — pocket-lint