Microblogging service launched by Mobicue
Mobicue has launched their new microblogging service which has a mobile component whether its image or video or text, a user can add either via email, the web, or dedicated mobile client.
When the users file is on Mobicue's servers, the user can share their gear with other people using email, SMS, or chat such as MSN, AIM, and Yahoo. Microblogging also allows the user to follow other users gear much like Jaiku and Twitter.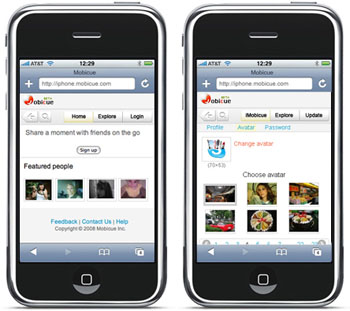 And for the Apple iPhone lovers, Mobicue has launched an Apple iPhone optimised version as well, although iPhone handset users don't receive a dedicated application but surf via Safari and upload via email.
Source — mobicue