Prison Break escapes to mobile
You may have heard about plans by Vivendi to release a mobile handset game featured round hit TV show Prison Break, well the game moves forward and is scheduled for release in June, however we do have the first available screenshot for you to look at.
Mobile Prison Break has the user in the midst of Prison Break's first season, and it is the gamer's task to lead Michael Scofield across 36 gaming maps and 12 gaming environments. The user can expect all the elements of Prison Break within the game, including tunnel digging and prison riots.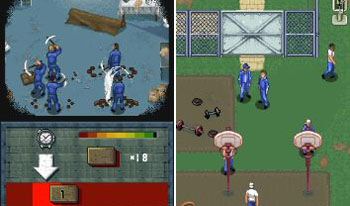 Prison Break for the mobile is an adventure game, so expect to be wandering around the levels talking to other inmates, collecting items that you will eventually need and use, and solving puzzles. Probably going to be a must have for those women who drool over Wentworth Miller, so undoubtedly will be a hit.
Source — pocketgamer