FCC approve the unnamed ID RM451 Nokia
A mobile handset with the FCC ID RM451 has been approved for use on the EGSM 900 and GSM 1800/1900 networks. This unnamed Nokia handset supports MMS, instant messaging, remote synchronization, enhanced contacts, and WAP 2.0 protocols HTTP and SSL.
This Nokia RM451 has 1GB internal memory, and supports Nokia Xpress audio messaging app, and the user can also create Flash messages, which are instantly displayed upon receipt and are not automatically saved to the SMS inbox.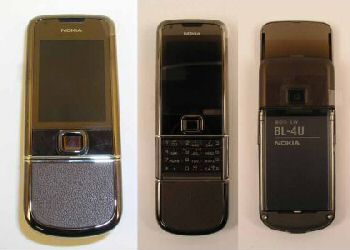 Bluetooth is also included in the Nokia RM451, and many profiles are supported such as generic object enhancer, serial port, generic access, service discovery app, hands-free, headset, dial-up networking, file transfer, object push, and SIM access. As yet price and availability are still unknown.
Source — FCC