Motorola announce the H710 Bluetooth headset in Australia
Global leader in wireless communications Motorola has announced the H710 Bluetooth headset is to be added to its Bluetooth companion portfolio in Australia. The H710 has been designed for busy lifestyles to help multi-taskers remain connected.
The H710 headset features a unique multipoint function which allows the owner to connect to two Bluetooth devices at the same time, for instance a PDA, a work phone, or mobile handset. It comes complete with Motorola's RapidConnect flip design so the user and flip the boom microphone to answer and then close to conserve battery.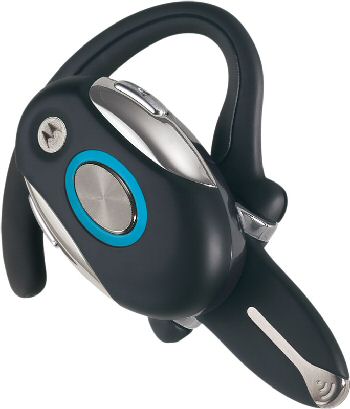 Stylish and comfortable, the H710 offers a convenient dual connectivity, and John Demezieres, Business Manager of Companion Products, Motorola Australia says: "When life demands a quick response, the H710 delivers with its signature boom flip and one-touch call answer. It's the perfect headset for people juggling today's busy schedules."
The H710 Bluetooth headset brings improved echo and noise reduction so the user gains a clear conversation even in noisy environments, while Motorola's Easypair lets your Bluetooth device automatically pair with with the headset at initial connection or when it is switched on. The Motorola H710 Bluetooth headset will be available at retailed for the price of RRP $129.95
Source — mobilewhack